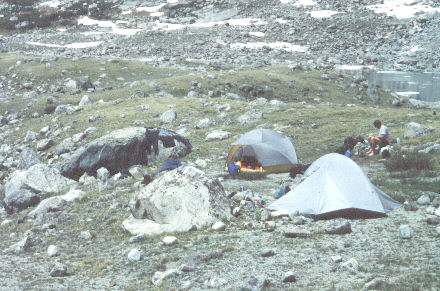 On the sunny morning after our summit day, we laid out wet clothes and rope to dry on the rocks by Titcomb Lake. Had to be the world's most beautiful laundromat!

We ate breakfast and prepared for the hike to Seneca lake.

As we approached Seneca Lake from the north, we hoped that our "old" camping site on the west side of the lake, right off the trail, was unoccupied -- and it was!

At the center of the photo below, the bluff sticking out toward the center of the lake is a near-perfect place to spend some time . . . hope you can make it sometime.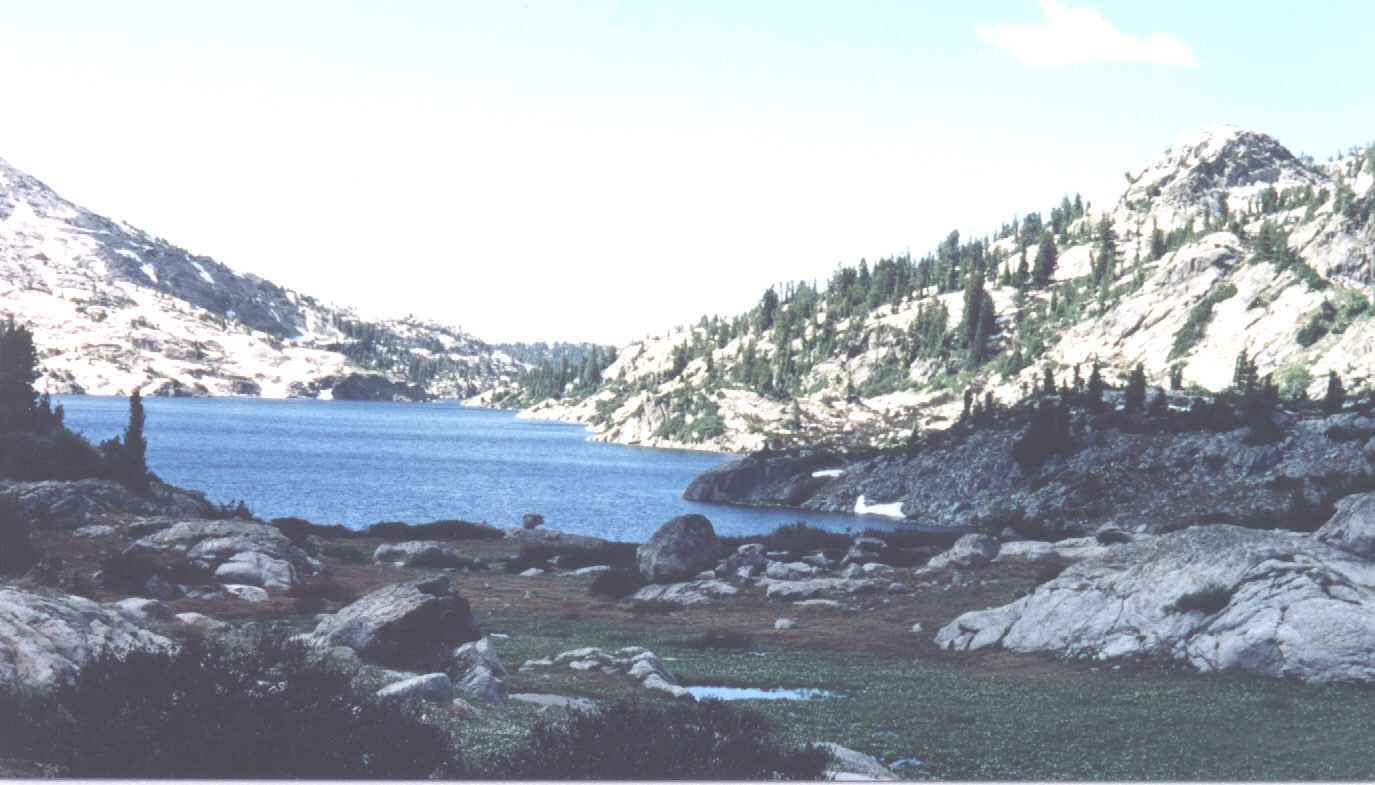 Day 6 was an equally beautiful hike from Seneca Lake, through that awesome scenery, and back to the trailhead.

Then it was on to a great hamburger and pizza in Pinedale!