Fremont Peak is the highest peak near the center of the picture. It overlooks the Titcomb Lakes, our destination for the second day. Dinwoody Pass, the "gateway" to Gannett from the south, is the low point to the left (north) of Fremont Peak. We knew we had to get to the top of Dinwoody Pass to finally SEE Gannett Peak.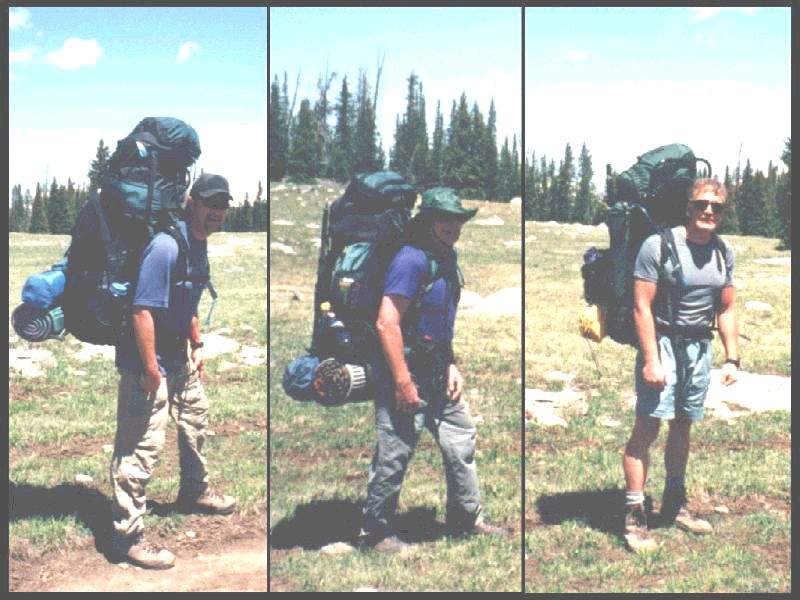 Joel, Jim and Dan on the trail Day 1. We packed as light as practical for a potential 6-day trip, plus climbing gear, but still ended up with 70 pound packs!
Elkhart Park trailhead to Seneca Lake is approximately 9 miles. The Wind River Range comprises some of the best scenery imaginable, and this trail is no exception. The route passes Barbara Lake and Hobbs Lake, and numerous other small lakes, streams and ponds, on the way to a terrific campsite on the west side of Seneca Lake. The picture below is on the trail near Barbara Lake.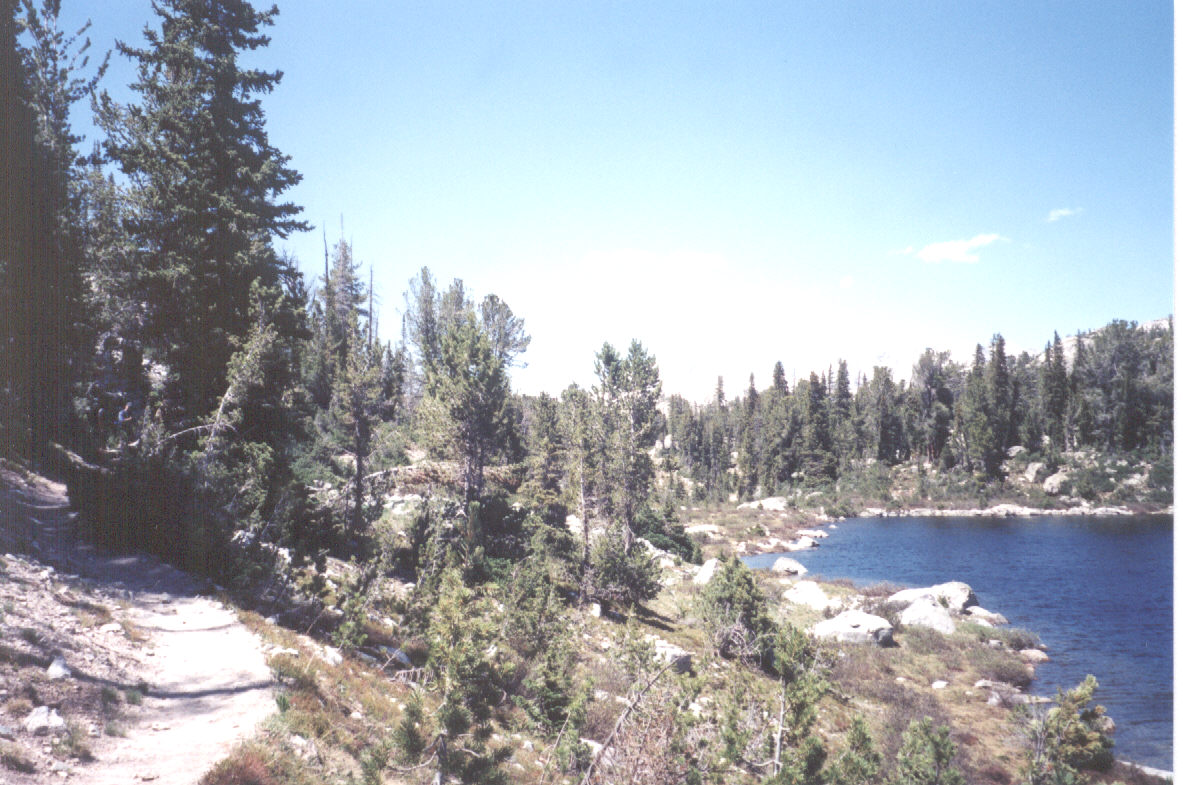 The photo below is at our campsite (highly recommended) on the west side of Seneca Lake. A really spectacular place. Fremont Peak is at the upper left of the picture, with Dinwoody Pass out of sight to its north (left).

The trail continues around he north end of the lake and through the pass visible in the background. It's 2 miles to a trail junction, where you take Indian Pass trail north. From the junction, it's another 2 miles to Island Lake and then another 4.5 from Island Lake to Upper Titcomb Lake.
Seneca Lake is about halfway from Elkhart Park trailhead to Upper Titcomb Lakes / Dinwoody Pass. If you ever have a chance to spend the night here, it'll be one of those campsites you will remember with joy!