Day two was even more magnificent, for both the Wind River Range veterans and the New Guy! We knew that we could have packed "light" and hiked to the Titcomb Lakes in just one day, but we preferred to do the trip in two days, taking time to soak in the scenery and still have time for breakfast and supper. And we were really fortunate to have nearly perfect weather!!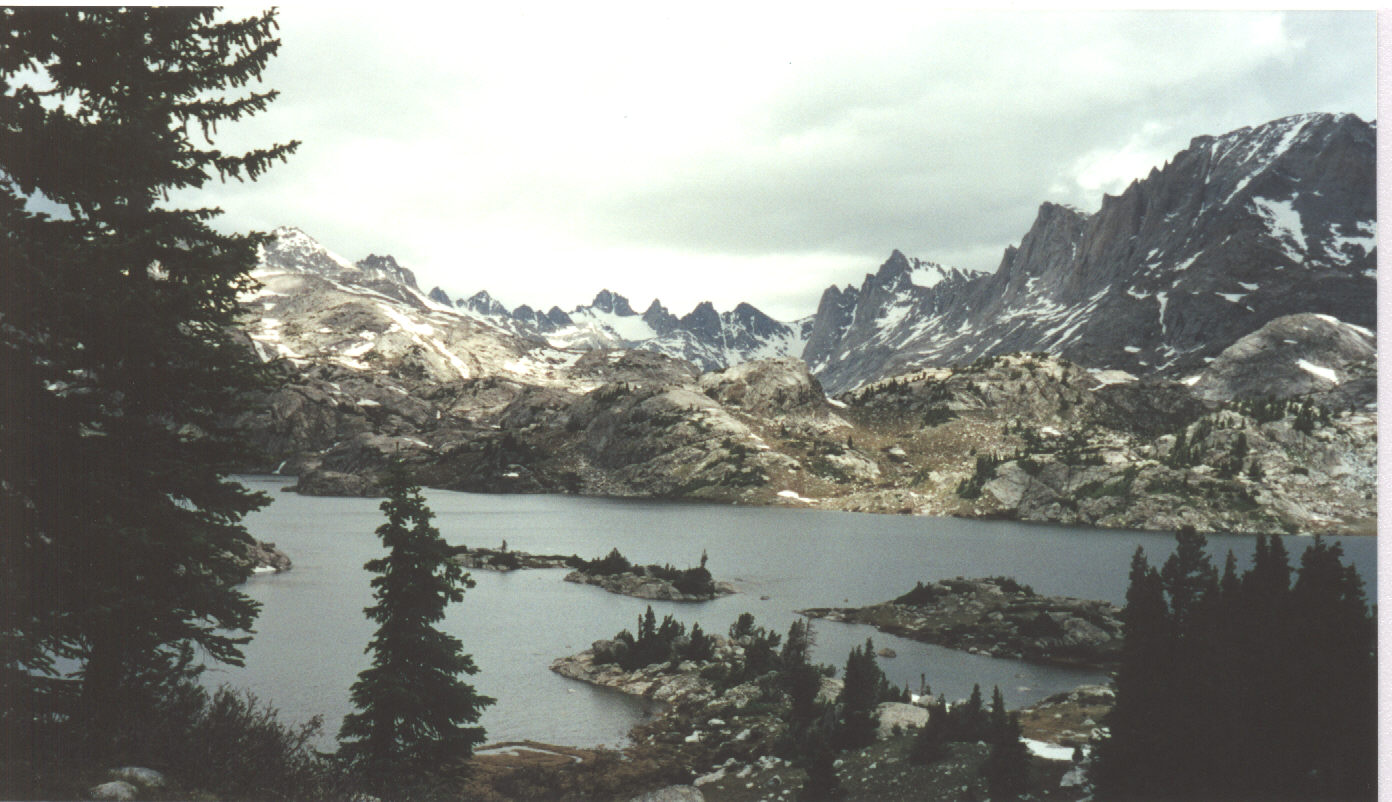 Here's Island Lake in the picture above, only 4 1/2 miles from Upper Titcomb Lake. Probably a typical Wind River Range lake -- the sights and sounds are unforgettable!

Fremont Peak is at the upper right of the picture, with Dinwoody Pass the low point on the horizon at the center. We're straining our eyes to catch a glimpse of Gannett Peak, behind the hills to the left of Dinwoody Pass; but we know better.
The trail goes around the south side of the lake, past a beautiful sandy beach -- but the water was about 35 degrees!
. . .
. . .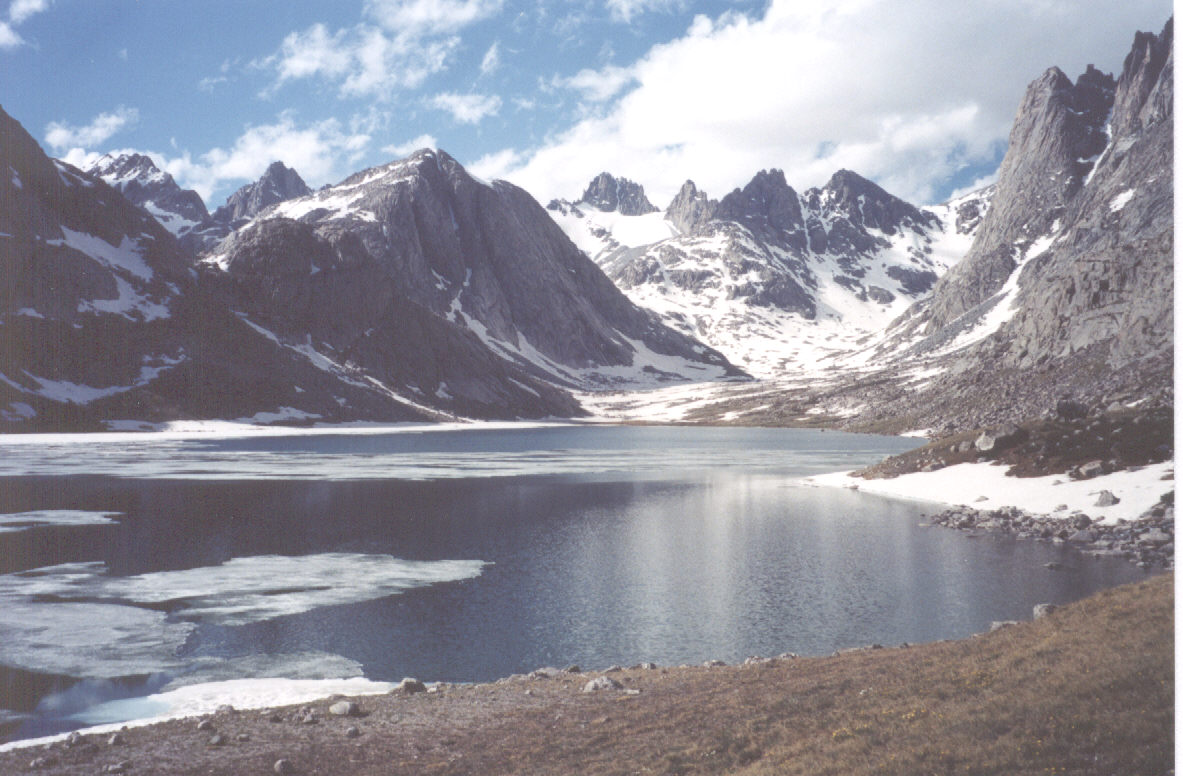 What a place to set up a campsite! We ended Day 2 by the stream between the Upper Titcomb Lakes. Our front door view included Dinwoody Pass (toward the right in the photo above), lakes, waterfalls, breaking ice jams, and spectacular (there's that word again!) mountain scenery!