On the third day, we elected to take a day hike to the lower part of Dinwoody Pass, since we'd have to go that way in the dark the following morning. We were there a little "early" in the year and the snow and ice still covered the "trail" around the lake, which made for a lot of postholing!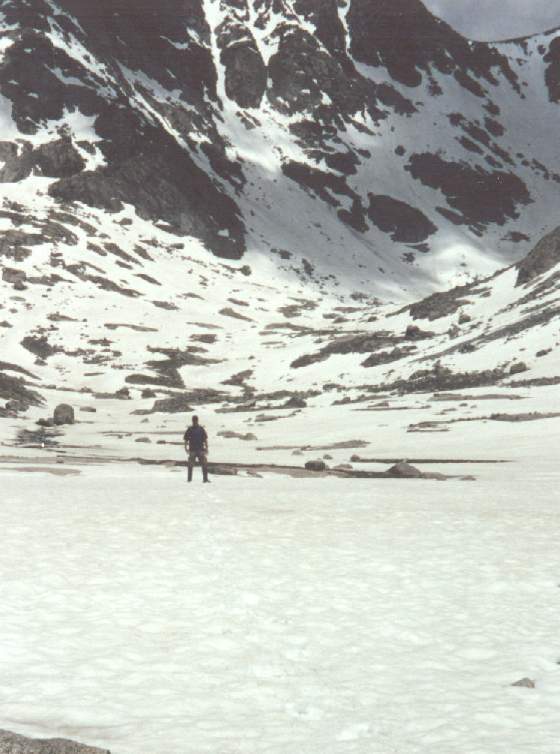 Looking at Dinwoody Pass from the north end of Upper Titcomb Lake. Doesn't look too bad up there -- we're definitely getting excited about getting a look at Gannett Peak tomorrow morning. We decided to not lug our base camp up to the top of the pass, electing instead for a longer, lighter summit day . . .
After our hike to the lower part of the pass, we explored Mistake Lake, above and to the east from our camp site. It's hidden from view when you are in the Titcomb basin and was a fun side trip. Mistake lake, was named by Finnis Mitchell in 1945. His job was to use his mules to carry barrels of fish and stock the Wind River Range lakes each summer, but he stocked this one by mistake!